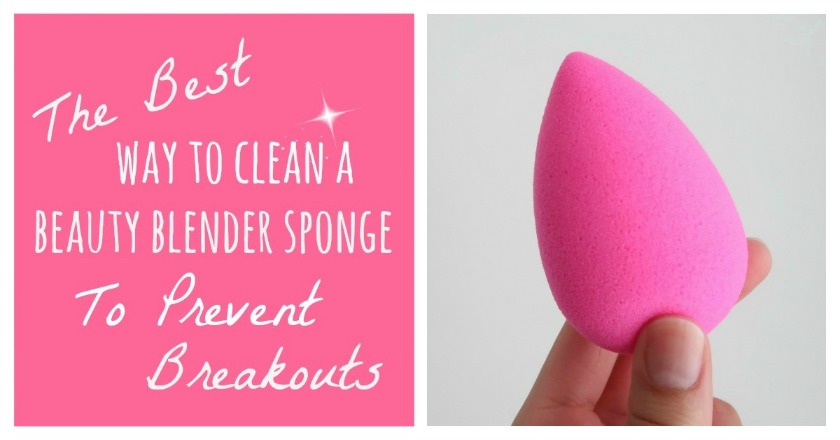 Hey girl, this post contains affiliate links to help you find some of the products I use.
Clean A Beauty Blender Sponge The Right Way!
Did you know that dirt and bacteria on your beauty blender could cause acne breakouts?  This is why it's so important to clean a beauty blender sponge the right way.  Sure, you know how to wash it, but do you know how to disinfect a beauty blender?  As in actually kill the bacteria that might be living on it? 
I'm not an extreme germophobe, but I have very sensitive, acne-prone skin.  So when it comes to anything that touches my face, I have to be very careful.   
So how do you disinfect a beauty blender?  You use your microwave!  I know that's crazy, right?  But it works!  That's why people microwave their kitchen sponges.
I had initially seen this on YouTube and wondered if it actually worked.  After a quick Google search I found an article that talks about how effective the microwave is at killing bacteria on kitchen sponges (see reference below).  Needless to say, I have been microwaving my sponges ever since.
How To Clean A Beauty Blender Sponge To Prevent Breakouts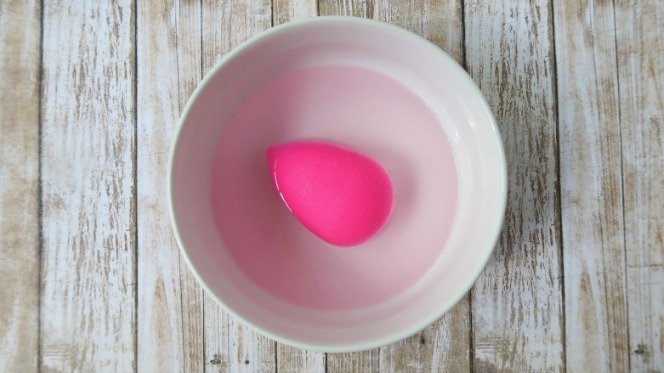 1) Wet your beauty blender.  Do not microwave a dry beauty blender.  Place your wet beauty blender in a microwave-safe bowl and fill it with some water.  I usually fill it with about an inch of water.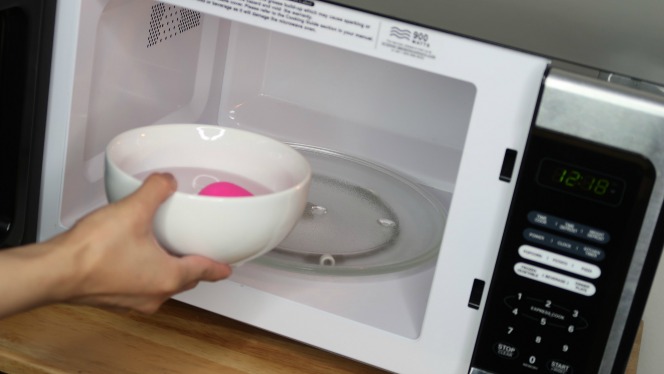 2) Place the bowl in the microwave and set it for 30 seconds.  Watch it carefully.  Once it's done, take the bowl out.  Be careful as it may be hot.  You may want to let it cool down.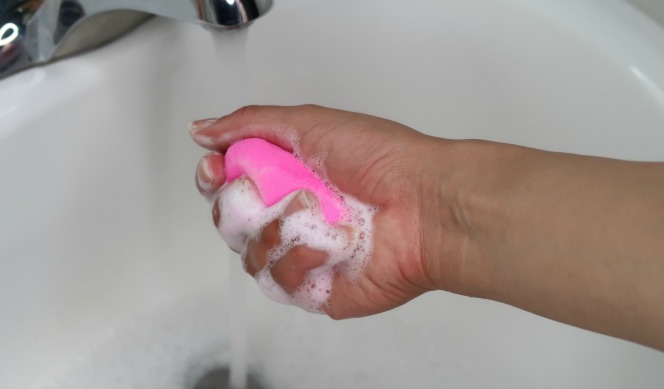 3) Now, you can wash your beauty blender like usual.  You'll want to use a good cleanser to remove all the makeup.  I like the blendercleanser solid or the EcoTools Makeup Brush Cleansing Shampoo.  Make sure to squeeze out all the water.  I like to soak up excess water with a paper towel.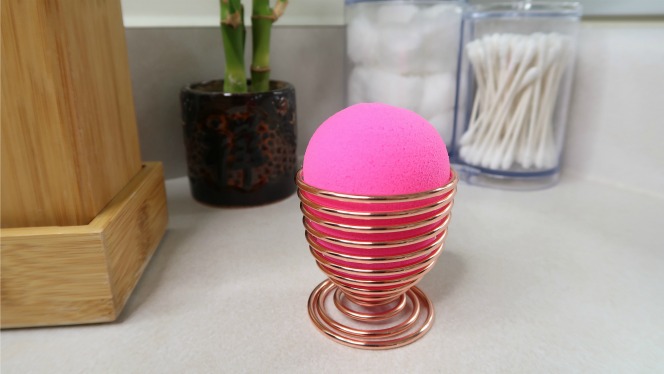 4) Place your clean beauty blender in a holder/drying rack that offers ventilation.  If there isn't proper ventilation, you'll give bacteria and mold a perfect environment to colonize your makeup sponge.
Want more beauty blender storage ideas? CHECK THESE OUT!!
The Best Way To Clean A Beauty Blender
If you have sensitive, acne-prone skin, it's a good idea to microwave your beauty blender to kill any bacteria that could trigger a breakout.  You can do this as often as you need to.  I don't use my beauty blender every day, so I typically microwave it every few weeks or if I start noticing breakouts.  Since microwaving actually kills bacteria, I think this is one of the best ways to clean and disinfect a beauty blender!
Have you tried this little trick?  Let me know below!
Ecotools Makeup Brush Cleansing Shampoo
beautyblender blendercleanser solid, 1 Ounce
IBEET Beauty Makeup Sponge Drying Rack
Reference:
Sharma, M., Eastridge, J., & Mudd, C. (2009) Effective household disinfection methods of kitchen sponges. Food Control, 20(3), 310-313. doi: 10.1016/j.foodcont.2008.05.020
Related posts: