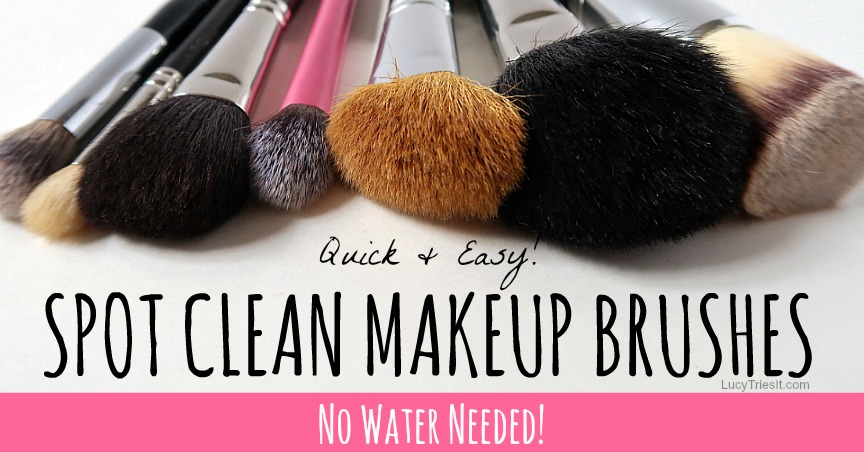 Hey girl, affiliate links are provided to help you find the products mentioned in this post.
Why You Should Spot Clean Makeup Brushes
Why should you spot clean makeup brushes?  I'm glad you asked!  Makeup brushes can collect dead skin cells, dirt, oil and bacteria.  This can lead to clogged pores and acne.  That's probably the number one reason why cleaning makeup brushes is sooo important.  It's good hygiene, girrrlll.  
The problem is we don't do it enough.  Trust me, even I'm guilty.  You know why?  Because I'm busy – and dare I say, sometimes lazy.
I mean, if I only used five makeup brushes total, I wouldn't feel so lazy to wash them.  But I own about thirty.  Makeup brush washing day is kind of a big event.  So I procrastinate.  Can you relate?
Don't fret!  I'm going to show you a quick and easy way to spot clean makeup brushes for those busy days when you don't have time to wash them (or when you're just feelin' lazy 😉 ).  You won't even have to use water!
…