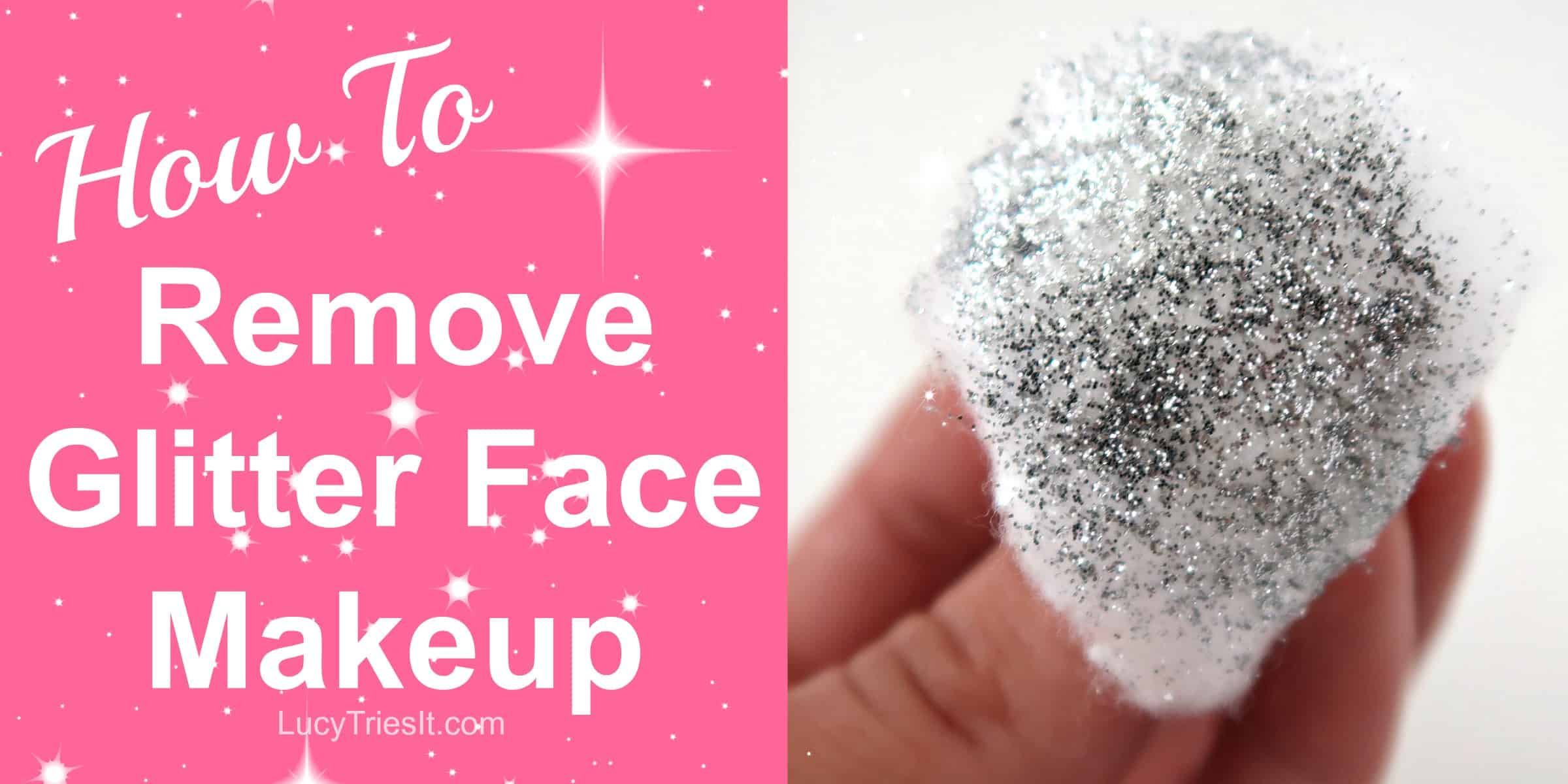 Hey girl, affiliate links are provided to help you find the products mentioned in this post. 
The Best Way To Remove Glitter Face Makeup
So you doused your face with glitter for the festival you went to.  It's all fun and games until you have to remove it all, ey?  Girl trust me, I know how that goes!
I know what you're thinking you're going to do.  You'll just jump in the shower and scrub it all off.  Easy peasy, right?  This is where I'm gonna have to stop you because that is not the best way to remove glitter face makeup.
…