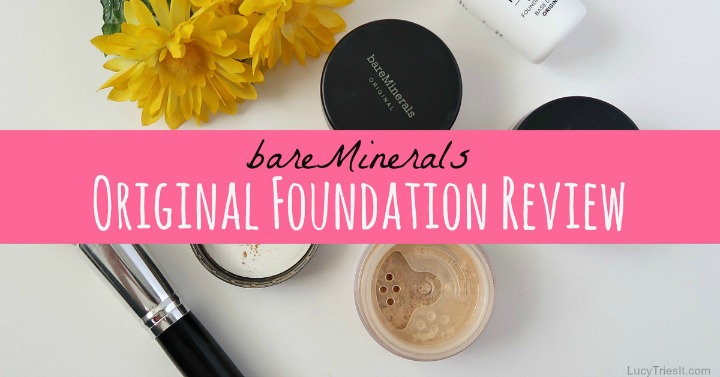 Hey girl, affiliate links are provided to help you find the products I use.
Bare Minerals Original Foundation
The Best Mineral Foundation For Acne Prone Skin – bareMinerals Original Foundation
The bareMinerals Original Foundation is the best mineral foundation for acne prone skin.
My skin is pretty sensitive and will break out over anything.  I have to be very careful with products that go on my face.  Many foundations will cause me to break out, especially if I wear them repeatedly.  However, the bareMinerals Original Foundation is one that I can wear every day without having any acne issues.
Maybe it's the best mineral foundation for acne because it's made with only five mineral ingredients.  That's it.  There's no parabens, binders, or fillers.  It's non-comedogenic, meaning it won't clog your pores.  It's also considered hypoallergenic, so you can prevent breakouts due to irritation.
…