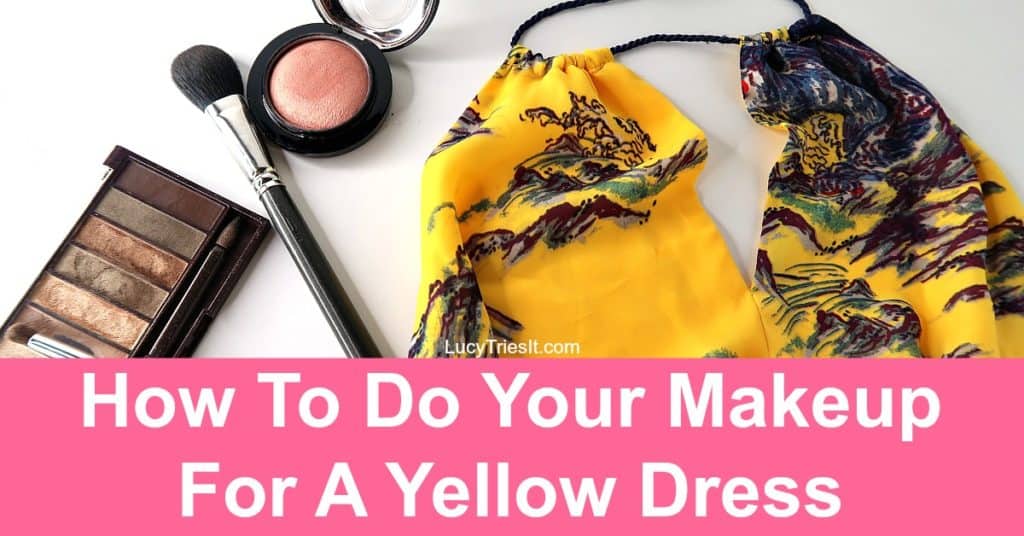 Hey girl, affiliate links are provided to help you find the products mentioned in this post.
Makeup For A Yellow Dress
So let me tell you a little story.  A few months ago I went to Dominican Republic to attend a wedding.  I had the perfect dress picked out.  It was long, it was flowing, and it was yellow.  Not only did I have a hard time figuring out what color shoes I should wear, but I found myself wondering how the heck do you do your makeup for a yellow dress??
Does that ever happen to you?  I was feeling like I needed to make sure my makeup didn't clash with my outfit.  Yellow can be a difficult color to wear, and your makeup could make or break the look.  But no worries, I figured out a nice look that is sure to go with any yellow dress!
…