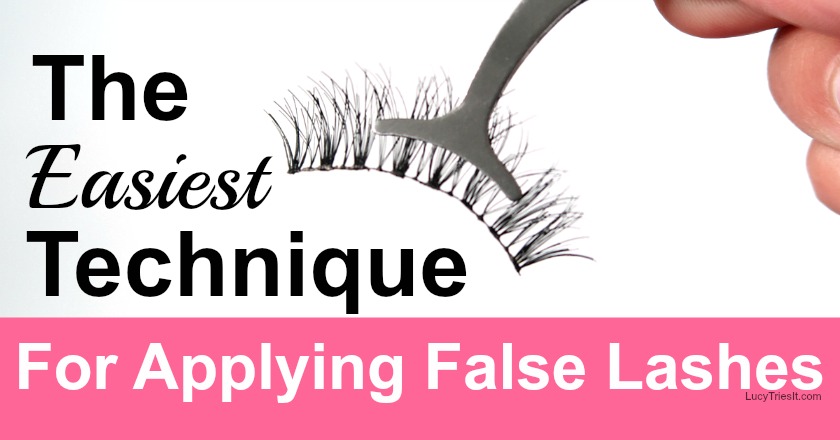 Hey girl, affiliate links are provided to help you find the products mentioned in this post.
The Easiest Technique To Apply False Eyelashes Yourself
Are you just starting to apply false eyelashes yourself?  It takes some getting used to, doesn't it?  When I first started to apply false eyelashes on myself, it was soooo difficult.  I would have to constantly redo them until I got them somewhat decent.  Many times I would mess up my makeup in the process.
Not cool mannn.
Luckily, through my trial and error, I have found a technique that makes it so much easier to apply false eyelashes yourself.  And all you really need are two tools!
What You Need To Apply False Eyelashes Yourself
The first item you need for applying false eyelashes yourself is a false eyelash applicator tool.  False eyelash applicators kind of look like regular tweezers, but they are made specifically for easier application of strip eyelashes.
The tip is wider so you can hold on to the eyelash strip more easily.  It keeps the eyelash more stable than regular tweezers, which have much smaller tips.  This way, you are able to have more control of the eyelash.
The specially designed tip also keeps the eyelash perfectly shaped so it makes it easier to line up along your lash line.
On the other end of the false eyelash applicator tool there is a flat, spatula like tip that you can use to further press the lashes onto your lash line.
Trust me, a false eyelash applicator tool seriously makes applying fake eyelashes a breeze!
Magnifying Mirror
KEDSUM 6.8″ 10x Magnifying LED Lighted Makeup Mirror
The second item you need to easily apply false eyelashes yourself is a magnifying mirror.
Being able to see your lash line magnified makes it soooo much easier to apply your false eyelashes in the right place.  I discovered this several years ago on a trip to Vegas.  My hotel room had a magnifying mirror, which I used it on a whim to apply my lashes.  I was amazed at how much easier it was with the magnification!
You don't need anything huge.  A small magnifying mirror will do.  Some compacts even come with a magnified side too.
A magnifying mirror is such a handy tool to have when applying false eyelashes.
The Easiest Way To Apply False Eyelashes Yourself
Here is the technique you'll use to easily apply false eyelashes yourself at home.
1) Place your magnifying mirror so that you are looking down at it.  This is important because when you look down, you have a better view of your lash line (another trick I learned in Vegas 😉 ).  If you have a flat mirror or compact, place it flat on your counter.
2) Clamp the lash strip firmly in the middle with your false eyelash applicator.  Apply glue to the entire strip.  You may have to wait a few seconds until the glue becomes tacky (depending on the brand you are using).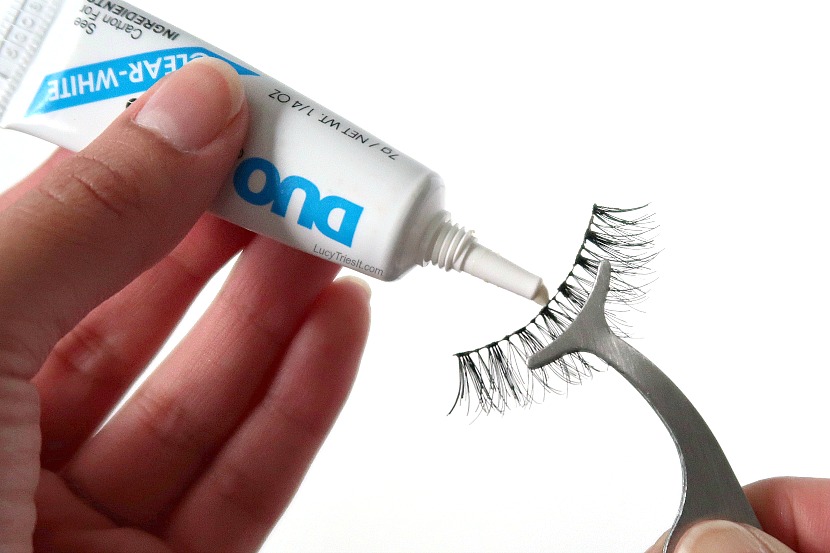 3) Look down into your mirror.  Line up your false eyelash with your lash line and when you're ready, place the strip right in the middle of your lash line.  Hold it there for a few seconds until it becomes secure.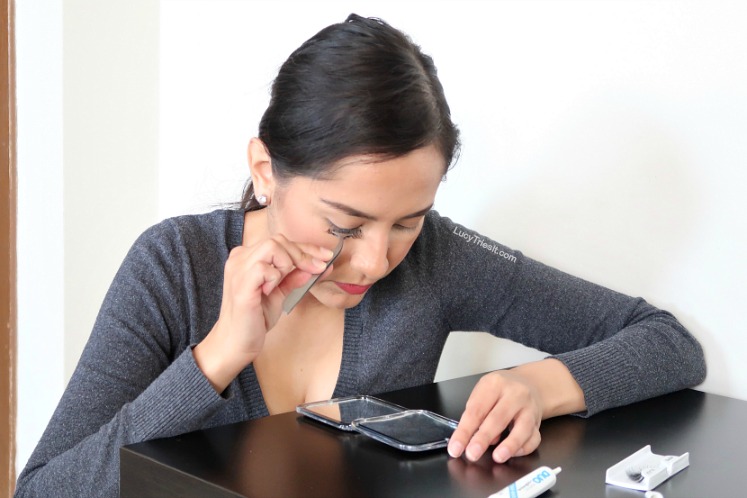 4) Now attach the inner corner of the lash and hold until secure.
5) Lastly, attach the outer corner and hold until it's secure.
6) You can use the other end of your eyelash applicator to gently press the strip onto your lid (see picture below).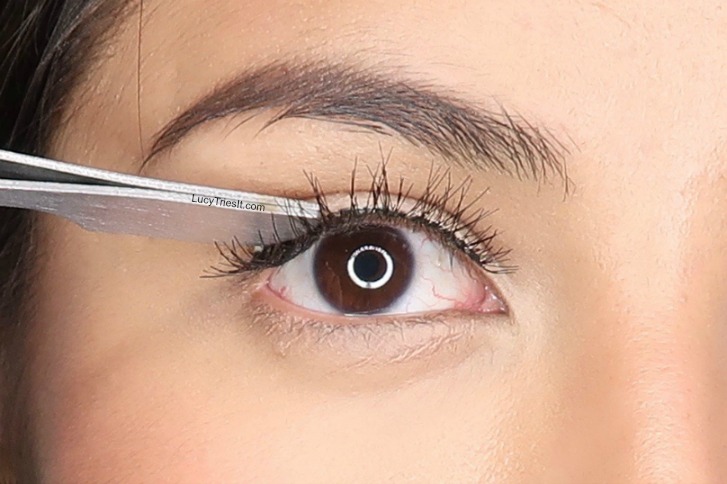 7) You can push your lashes up using the tip of the applicator, as shown in the picture below.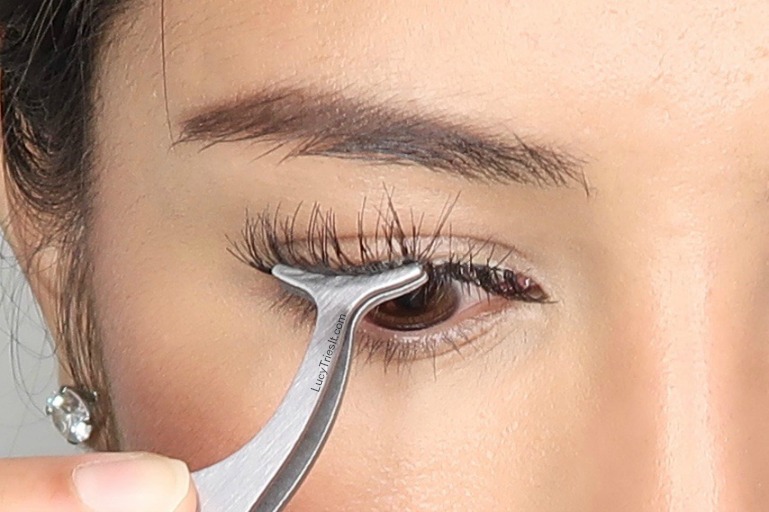 And that's it!  See how easy that was!
Easily Apply False Eyelashes Yourself
There you have it – the easiest technique to apply false eyelashes yourself!  It took me a while to really figure it out.  For the longest time I didn't even know there was such a thing as a false eyelash applicator tool.  But I swear when I got one, my fake eyelash application game changed!
Remember, a magnifying mirror and a false eyelash applicator will make the process so much easier for you.
So go on and apply those false eyelashes like a pro!
Interested in more useful makeup tools?  Check out the tools on this list!
Related posts: