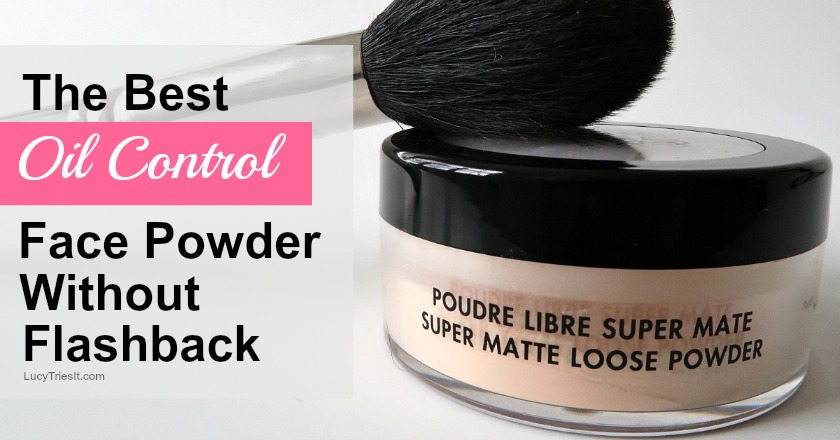 Hey girl, affiliate links are provided to help you find the products mentioned in this post.
You Found The Best Oil Control Face Powder, But… 
Let me guess.   You found the best oil control face powder ever, but there's one eensy weensy problem – it makes you look like a ghost in flash photos.  Not cool mannnn.
Doesn't it seem like it's either one thing or the other?  Either look really nice, matte, and ghost-like or really nice, even toned, and like you can fry an egg on your face.  Go ahead, pick one.
Don't worry, you don't have to pick one.  I have found a solution for both!  I gotchu girl.
So what's the best oil control face powder that doesn't cause flashback in photos?
The Best oil Control Face Powder Without Flashback
MAKE UP FOR EVER Super Matte Loose Powder

The best oil control face powder without flashback  is the Make Up Forever Super Matte Loose Powder.
With this powder you don't have to choose between oil control or ghost face.  You have a solution for both!
I feel like this is such an underrated powder though.  I don't see it mentioned a lot.  No one recommended it to me, it wasn't a cult favorite on YouTube, I didn't even know it existed.  I came across it by chance, and girl I am glad I did.
The Flash Photography Test
Being the makeup "scientist" that I am, I have thoroughly tested this powder for flashback.  This is one of those things I specifically look for in any face product because I have been a victim of the dreaded ghost face way too many times.
I tested in a pitch-black room with a point-and-shoot camera (using the flash of course).  As you can see, no flashback.  YEAAAAAA!  I get very excited about these things.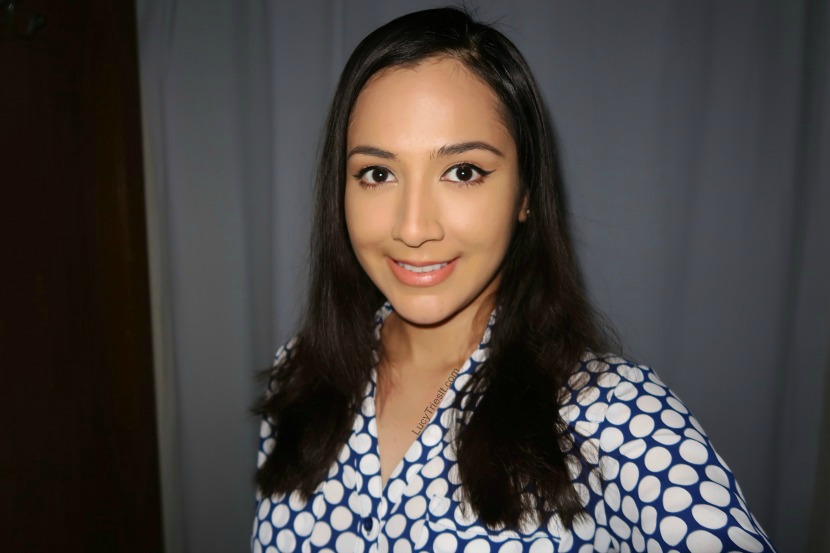 It Comes In Different Shades
One of the reasons why I think this powder doesn't cause flashback is because it comes in several shades.  So all you have to do is find one that suits your skin tone.
Sephora carries a few shades that can be used for most skin tones, but you can find a wider variety of shades on the Make Up Forever website.
I currently use shades 14 Sand or 18 Banana for my medium skin with yellow undertones.
This Or The HD Microfinishing Loose Powder?
I haven't used the Make Up Forever HD Microfinishing Loose Powder that much, but I've used other white HD powders.  They are great for oil control, but not for flash photography.  So if I know there will be photos, I go with the Super Matte Loose Powder.
An Awesome Setting Powder For Oily Skin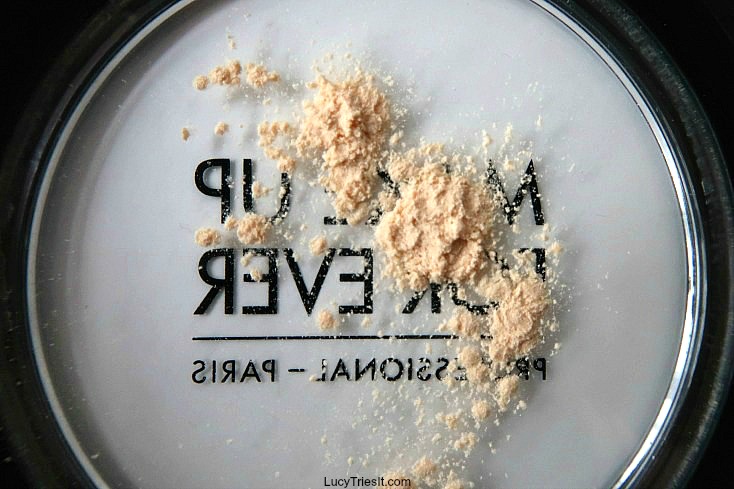 Not only does it look great in flash photos, but it keeps your skin looking matte.  It controls my oil and I am able to prolong the amount of time between blotting.
Since it's great at absorbing oil, I find that it helps to extend the wear of my foundation too.
This powder is very comfortable and feels very lightweight on the skin.  The matte finish is not dull or flat either.  As you can see in the picture below, my skin is matte but still has dimension.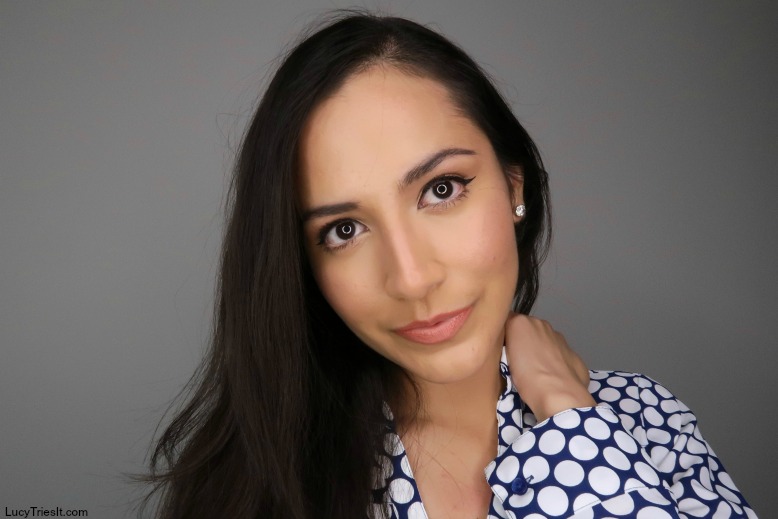 Any Cons?
To be honest, I don't have any cons about the powder itself.  The only con actually has to do with its availability.  Not a lot of places seem to carry it.  Luckily you can find some shades at Sephora and the rest can be found on the Make Up Forever website.
The Best Loose Face Powder For Oil Control Without Flashback
Overall, this is the best oil control face powder without flashback.  It comes in different shades so you can find one that works with your skin tone.  Plus it keeps your skin nice and matte.
So if you have oily skin, I definitely suggest giving the Make Up Forever Super Matte Loose Powder a try!
Check out more tips on how to avoid makeup flashback!
Related posts: