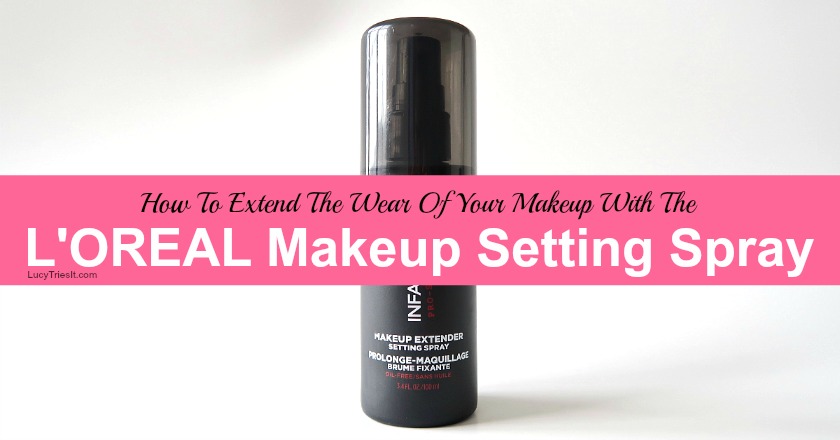 Hey girl, affiliate links are provided to help you find the products mentioned in this post.
Make Your Makeup Last Longer With The L'oreal Makeup Setting Spray 
L'Oreal Makeup Extender Setting Spray

Do you find that your makeup just doesn't last through the day?  If you want your makeup to last longer, then you definitely need to try the L'oreal Makeup Setting Spray.
Unlike other makeup sprays, the L'oreal makeup setting spray is a makeup extender.  That means it not only sets your makeup, but also extends the wear of your makeup.
This is especially useful if you notice your makeup just doesn't look as fresh throughout the day.  Sometimes it can use a little boost from a makeup extender spray.
How To Apply The L'oreal Makeup Setting Spray
Once you're done applying your makeup, you'll simply hold the bottle a couple of inches away and spray your entire face.  Make sure to shake the bottle well before spraying and keep your eyes closed while spraying.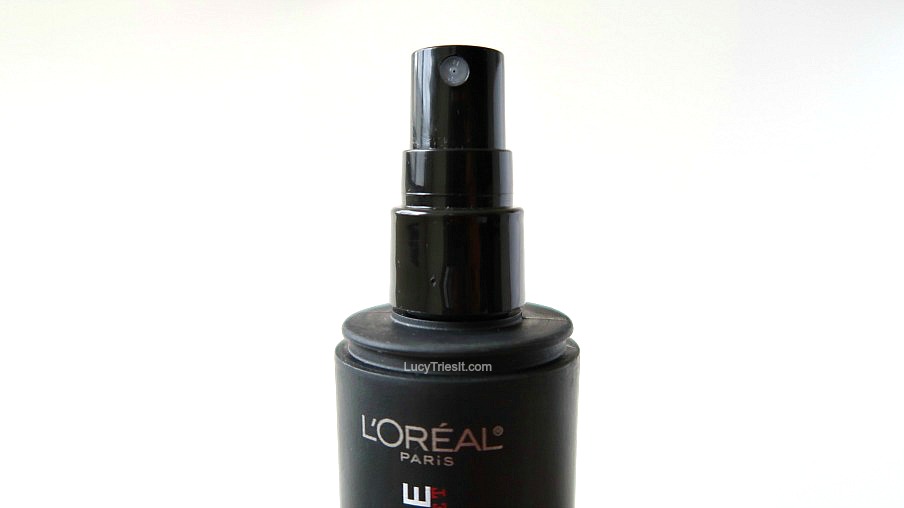 Does The L'oreal Makeup Setting Spray Work?
The purpose of this spray is to set and extend the wear of your makeup.  So by using it, your makeup stays looking fresh longer.  I notice that my makeup doesn't fade or smudge.  It also keeps it from creasing.
This isn't just meant to keep your  foundation fresh.  It sets EVERYTHING – your eyeshadow, blush, bronzer, eyeliner, mascara, etc.  Basically it sets your whole look.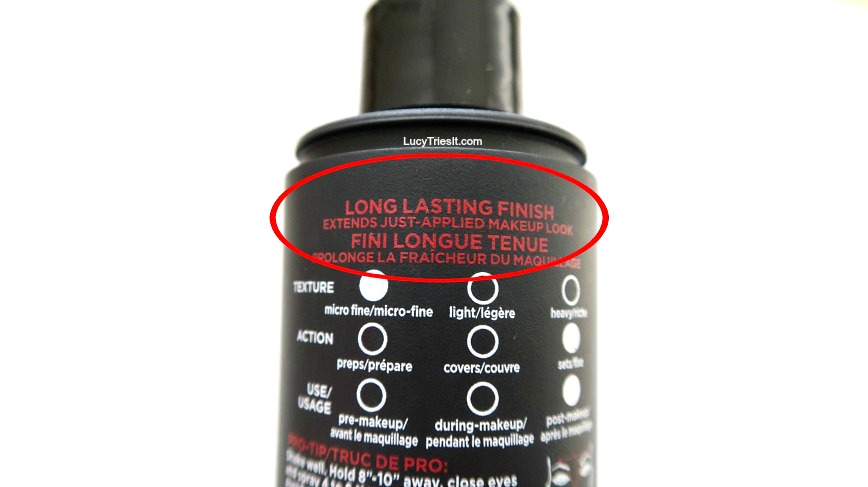 The Test
I tested the L'oreal Infallible makeup extender spray for 8 hours, since that's the length of a typical work day.
I did not touch up (except for my lips) or blot.  I used a mineral foundation for the test because it isn't a long-wearing formula .
As you can see, the makeup still looks pretty good after 8 hours!  (The marks on the bridge of my nose are from my glasses).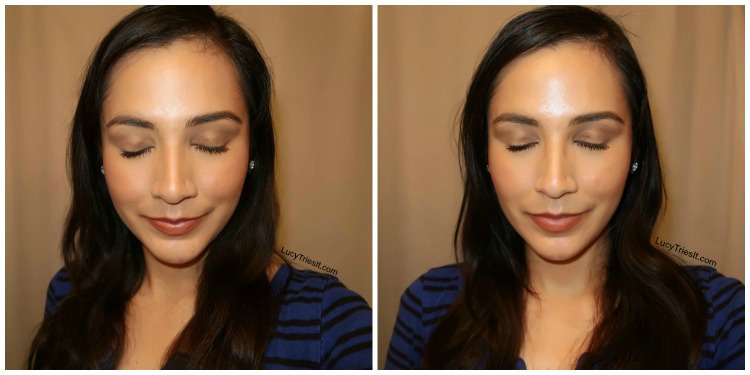 Is The L'oreal Makeup Setting Spray Good For Oily Skin?
My skin does remain matte longer when I use the L'oreal Makeup Setting Spray.  I feel it's a good option for oily skin because it's oil-free and it keep the makeup from moving around even when the oil starts to break through.
As you can see in the picture below, my skin did get oily after 8 hours of no blotting but the makeup still stayed on.  If your skin is super oily, make sure you're also using a great oil control setting powder.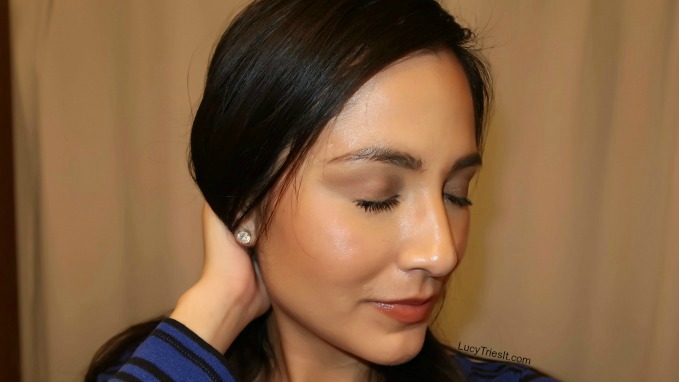 Click here for a great oil control face powder option!
A Quick Fix If You're Looking Too Powdery
If your makeup is looking too powdery, just spritz some of the L'oreal makeup setting spray on your face and voila – no more powdery face.
L'oreal Makeup Setting Spray Is A Must For Special Occasions
I don't go to any wedding, birthday celebration, dinner, vacation, sports game, etc, without spraying my face with this.  It's just a must for me.
When you're at an event, you're getting photographed a lot so you really want your makeup to look fresh all day.
The L'oreal Makeup Setting Spray Is Affordable
The L'Oreal makeup setting spray is an affordable option for those who don't want to fork out $25-$30 for a makeup spray.
I have found this product at different drugstores going for around $17.00.  Yes, that is cheaper than some of the higher end products.  However, I like to get the best price so I find that Amazon usually has it for a few bucks cheaper!
Any Cons?
I have just two cons to mention.  Firstly I don't feel that it sprays a micro fine mist as the bottle suggests.  When I spray it, it feels very wet on the skin.  Sometimes it's like I can feel large drops as they hit my face.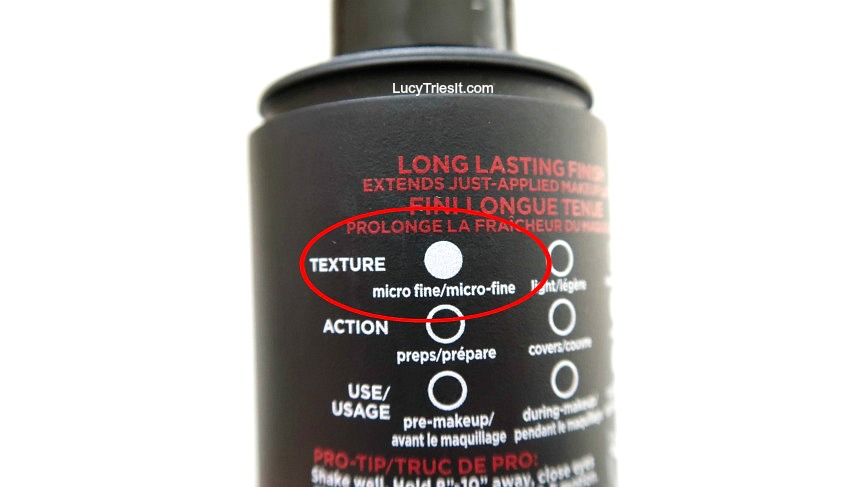 The second con is the scent.  It just smells a little weird to me.  It's like a mix between fresh and something weird that I don't know how to explain lol.  However, it's not a strong scent and it goes away after it dries.
Best Drugstore Makeup Setting Spray
All in all, I really love the L'oreal Makeup Setting Spray.  It really does extend the wear of your makeup.  It's an affordable option that works the same, if not better, than some of the more expensive makeup sprays.
So if you find yourself feeling like your makeup isn't looking fresh all day, make sure to give the L'oreal Makeup Setting Spray a try!


Related posts: