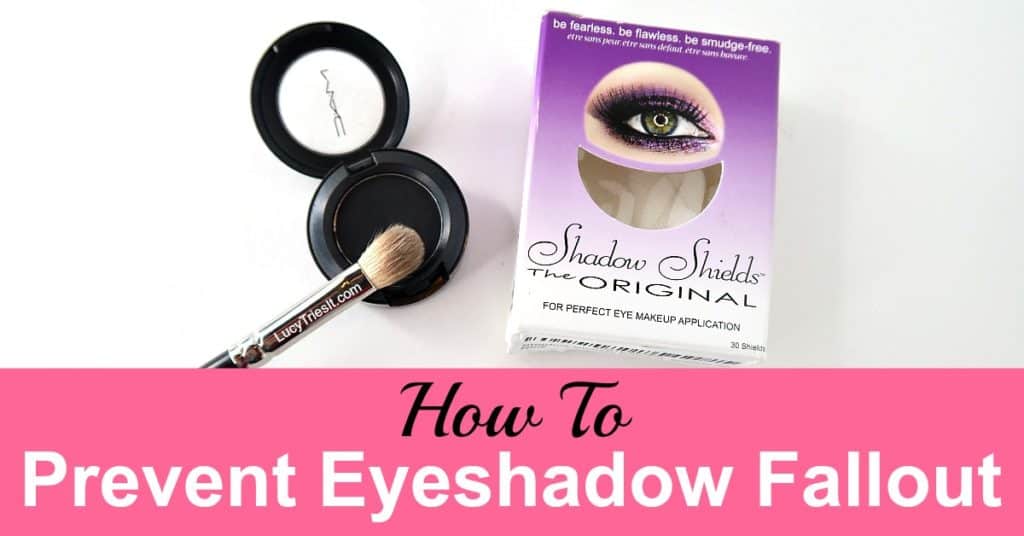 Hey girl, affiliate links are provided to help you find the products mentioned in this post.
How To Prevent Eyeshadow Fallout
Don't you just hate when you're doing a smoky eye look and you get a bunch of specs of eyeshadow on your cheeks and under eye area?!?  Ugh, I can't stand it.  Really, it gets on my nerves.
That's what lead me on a search for the best way to prevent eyeshadow fallout.  The good news is I found a solution!
IN A HURRY?? >> CATCH EYESHADOW FALLOUT WITH THESE SHADOW SHIELDS!
What You Need To Prevent Eyeshadow Fallout
Shadow Shields by Michelle Villanueva
To prevent eyeshadow fallout you'll need some eyeshadow shields.  These little shields can be placed under the eye area.  This way, they catch any eyeshadow residue that falls as you blend your makeup.
They're especially great when applying dark eyeshadows and glitter eye makeup.
I get my eyeshadow shields from Amazon, which are the ones shown here.  However, you can also find a ton of other similar eyeshadow shields.
How To Use Your Eyeshadow Shields
Step 1 – Remove Backing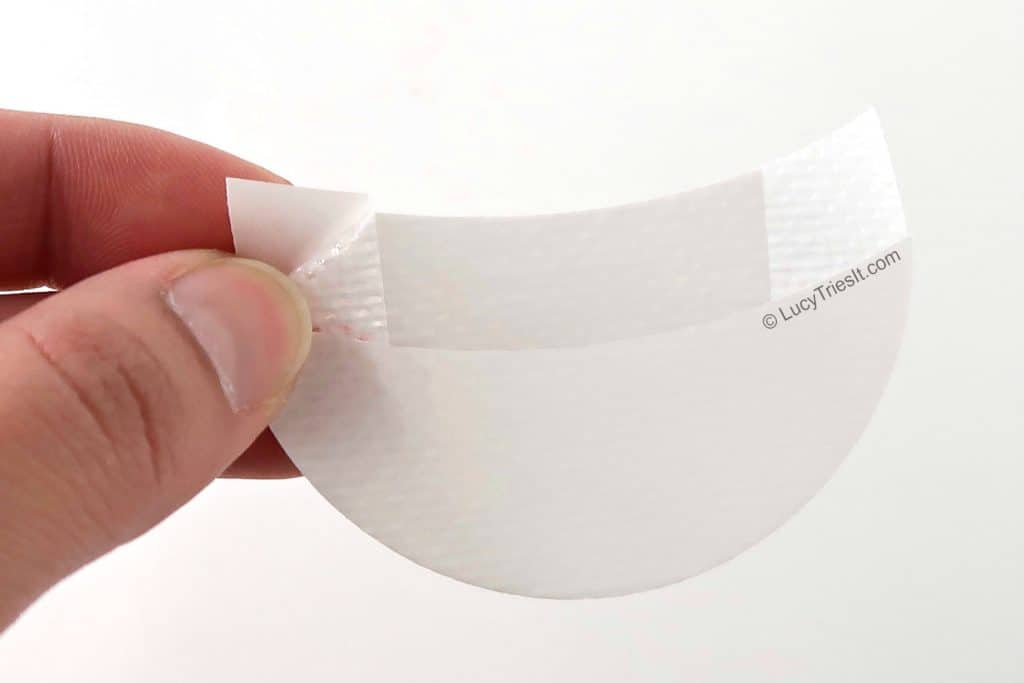 Each shield has an adhesive strip on the back.  It's pretty strong, so I usually only peel off the two corner pieces.  I also pat the backing on the back of my hand to reduce some of the stickiness.
Step 2 – Apply Shield Under The Eye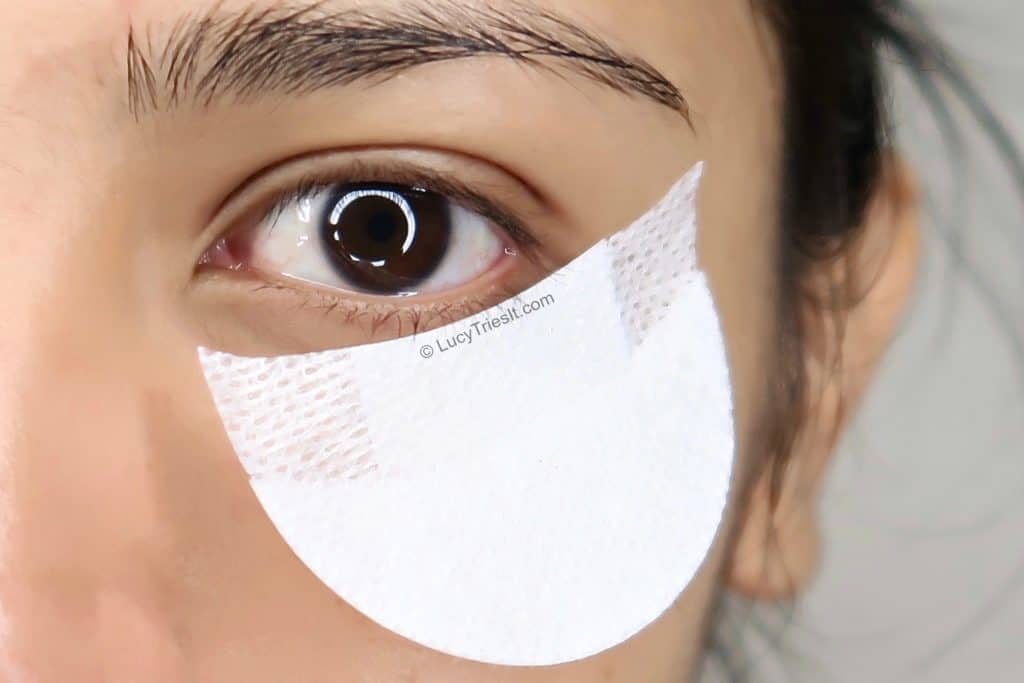 Place the shadow shield under your eye like the picture above.
Related Article:  10 Fun Makeup Tools That Are Actually Extremely Useful
Step 3 – Do Your Makeup!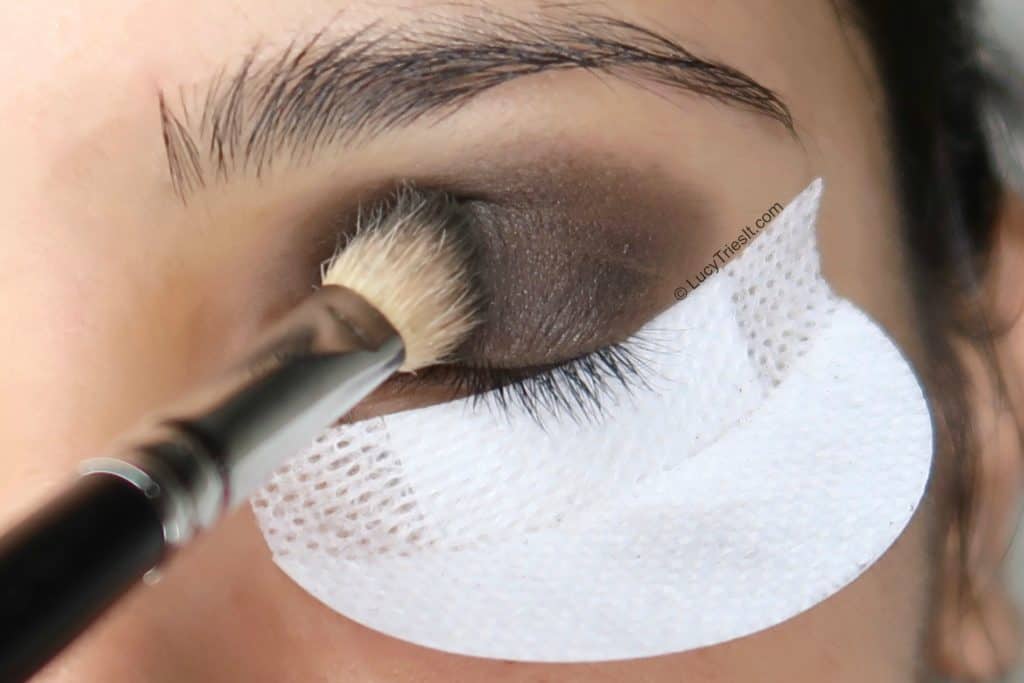 Now you can go ahead and do you eye makeup like usual.  Watch as the eyeshadow shields catch all the makeup residue!
Once you're done with your makeup, you can carefully remove the eyeshadow shield.
Related Article:  The Easiest Technique To Apply False Eyelashes Yourself
Prevent Eyeshadow Fallout
Well girl, next time you get ready to create a smoky eye look, don't forget to use some eyeshadow shields to protect your face.  It's going to be so satisfying not to have raccoon eyes after doing your eye makeup.  Isn't it great to finally be able to prevent eyeshadow fallout from ruining your makeup?!? 😉
Shadow Shields by Michelle Villanueva – 30 count
de Prettilicious Eyeshadow Shield 100 pieces
Fox Face BEST Eyeshadow Shields 50 count
Related posts: