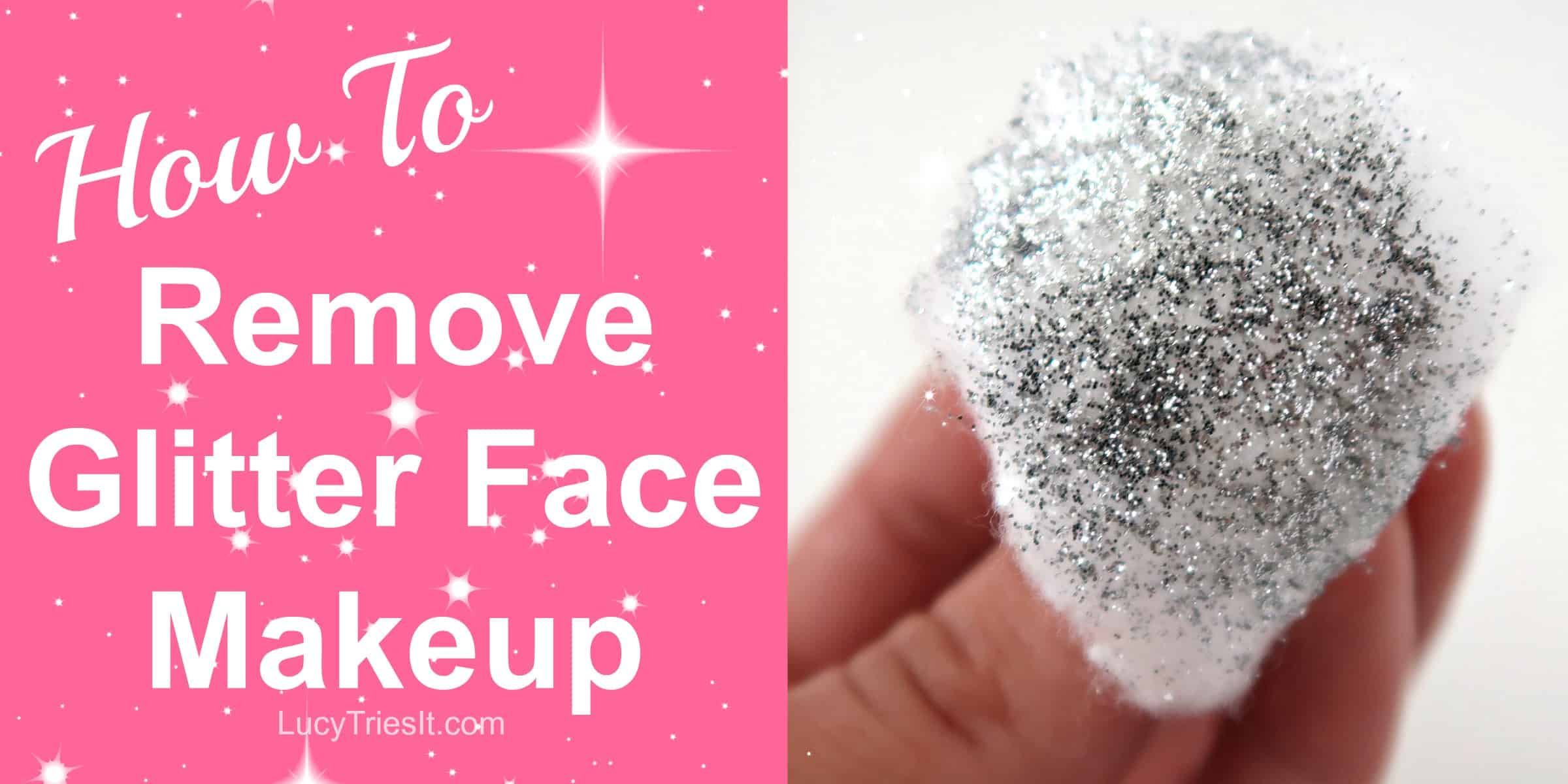 Hey girl, affiliate links are provided to help you find the products mentioned in this post. 
The Best Way To Remove Glitter Face Makeup
So you doused your face with glitter for the festival you went to.  It's all fun and games until you have to remove it all, ey?  Girl trust me, I know how that goes!
I know what you're thinking you're going to do.  You'll just jump in the shower and scrub it all off.  Easy peasy, right?  This is where I'm gonna have to stop you because that is not the best way to remove glitter face makeup.
IN A HURRY? >> YOU CAN USE THIS TO REMOVE GLITTER FROM YOUR FACE!
Why Is That Not The Best Way To Remove Glitter Face Makeup?
Here's the deal.  You really want to remove glitter from your face in a way that will prevent it from getting in your eyes.  Now, I am assuming you're using a glitter that is safe to use on your face in the first place.  Even though it may be safe for your face, you still want to minimize any glitter getting in your eyes because well, your eyes are precious.  We don't want any foreign materials in there.
If you start scrubbing your face, you're actually spreading the glitter around and you run the risk of getting it in your eyes.  What you need to do before washing your face is actually remove the glitter first.  And here's how you do that the right way!
What You Need To Remove Glitter Face Makeup
You're going to need a makeup remover, and some cotton balls/pads or a makeup cloth.  I like using the Garnier SkinActive Micellar Cleansing Water.  It usually does a really good job at removing most cosmetic glitter.  If you have some really heavy, stuck on glitter, you might need an oil based makeup remover instead.
Garnier SkinActive Micellar Cleansing Water, For Waterproof Makeup, All Skin Types
S & T Always Off Makeup Remover Cloths, 3 Count – Colors May Vary
How To Properly Remove Glitter Face Makeup 
Step 1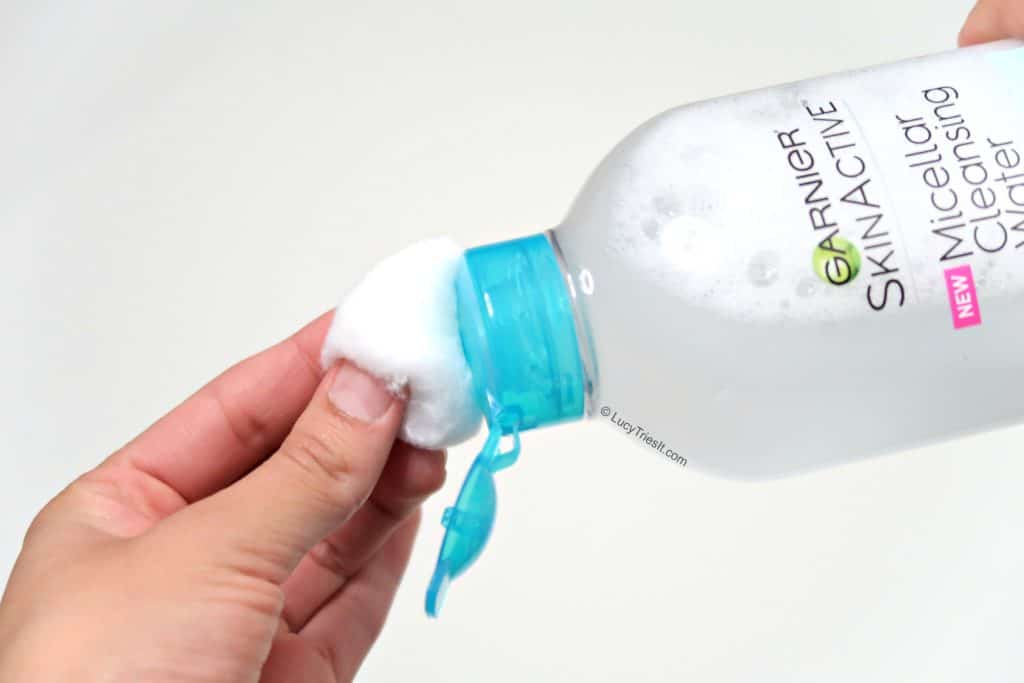 Add plenty of makeup remover to your cotton pad or makeup cloth.
Step 2
Place your cotton pad/makeup cloth on the part of you face that has glitter and let it sit for a few seconds.
Step 3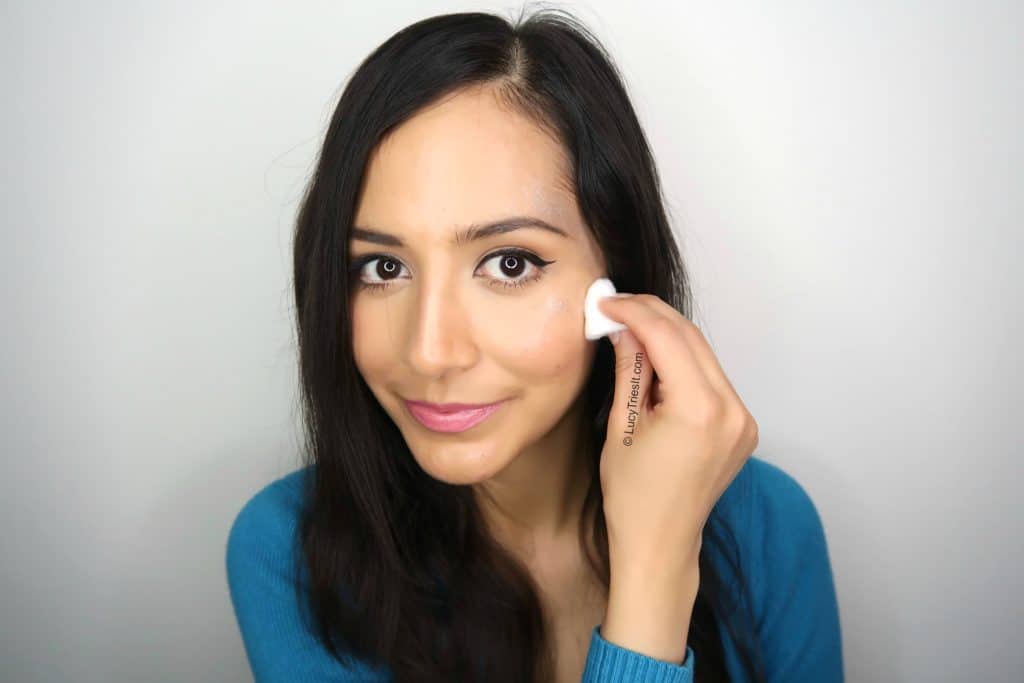 Now wipe once in one direction (away from your eyes).  Do not rub.  To continue removing more glitter, grab a new cotton pad and repeat.  If you're using a makeup cloth, just switch to a clean section of the cloth.  Repeat these steps until all the glitter is off.
Step 4
If you happen to have some random leftover glitter particles that won't budge, you can use some Scotch tape to lift them off.  This is a neat trick I learned from YouTube a while back and it works like a charm.  Check out the demonstration on my arm below to see what I mean.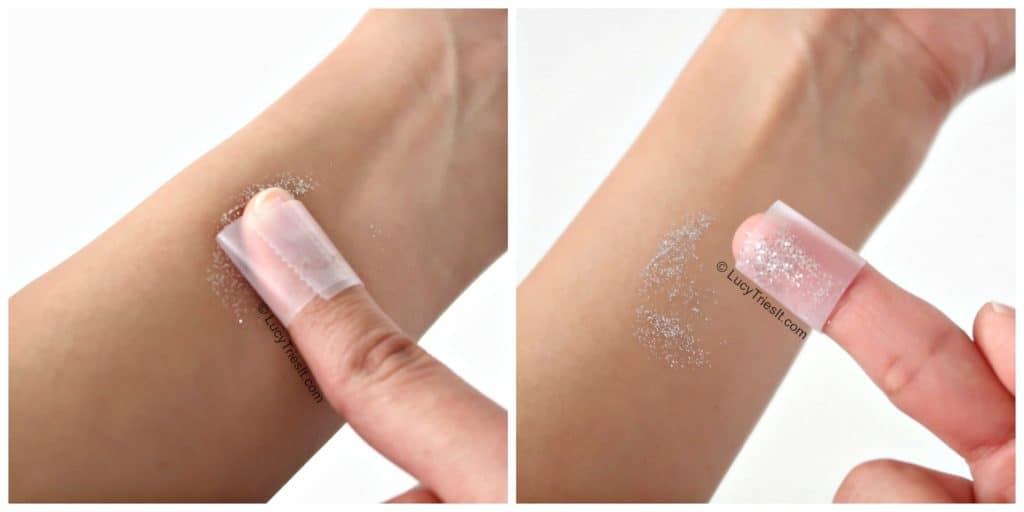 Once all the glitter has been removed, you can wash your face 😉
Related Article:  How To Choose The Right Glitter For Face Makeup
Extra Tips And Advice…
Make sure to wipe away from your eyes.  The reason for that is because you don't want to accidentally wipe glitter into your eyes.  Remember, we want to prevent glitter in the eyes as much as possible.
You also don't want to rub because that will only cause you to move the glitter around instead of actually removing it.  Trust me, I learned this the hard way lol.
The reason why you don't want to keep using the same cotton pad or section of your makeup cloth is because there's already glitter on it.  If you keep using the same section some of that glitter will end up right back on your face.
Lastly, I do highly recommend investing in some reusable makeup cloths.  I used cotton balls because that's all I had at the time of writing this article.  Let me tell you, you can go through A LOT of cotton balls/pads.
Makeup cloths have a larger surface area and they are washable so you can reuse them.  Plus, you can get a pack of three cloths for a really low price.  Needless to say, now that I'm getting more into glitter makeup I will be investing in some makeup cloths myself. 

Safely Remove Glitter Face Makeup
Alright, girl!  That's how you properly remove glitter from your face.  Remember, you want to prevent getting any glitter inside your eyes.  I find this is just the best way to do that.
Hope this helps!
References:
Elsbree, G. [Gaby Elsbree]. (2011. August 23). Makeup 101: How To Remove Glitter [Video File]. Retrieved from www.youtube.com/watch?v=asMyeocVfXw
How To Safely Wear Glitter On Your Face. (2015, January 14). Retrieved from www.xojane.com
How To Remove Glitter From Skin After A Heavy Makeup Session. (2017, May 3rd). Retrieved from www.beautifullyalive.org
Related posts: