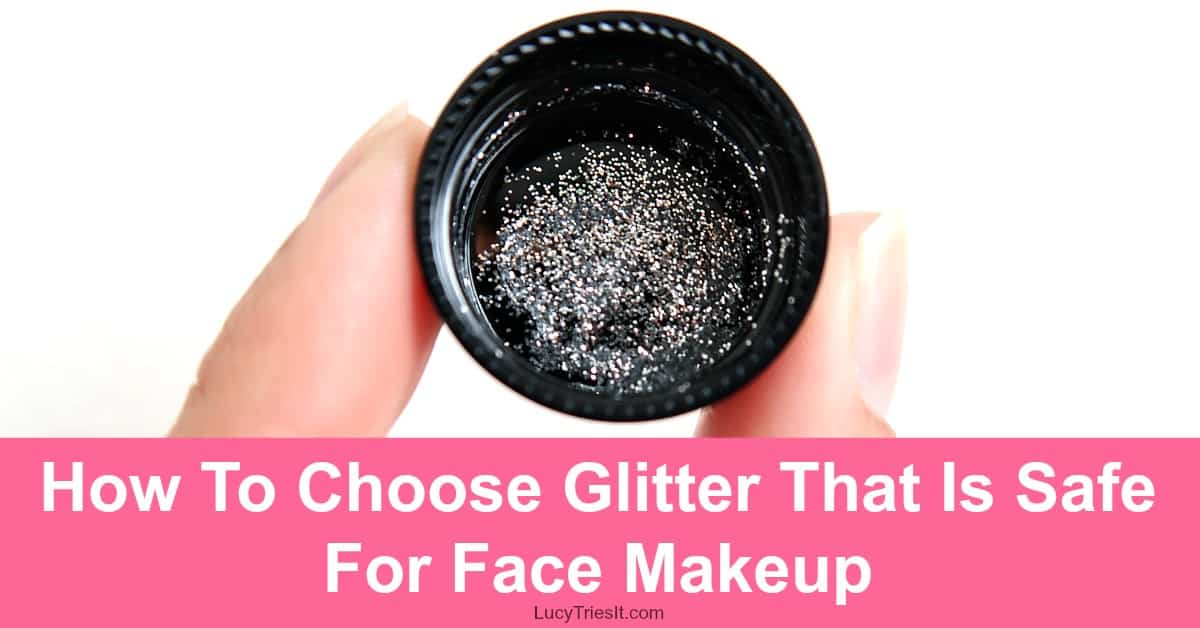 Hey girl, affiliate links are provided to help you find the products mentioned in this post.
Choosing The Right Glitter For Face Makeup
So you're thinking about putting glitter on your face.  Girl let me tell you, I recently got into glitter and I'm obsessed!  But did you know you can't just put any ole' glitter on your skin?  You have to make sure you're using the right kind of glitter for face makeup so you don't end up hurting yourself.
IN A HURRY?? >>  FIND SOME FACE GLITTER HERE!
What Is The Right Kind Of Glitter For Face Makeup?
If your looking to put glitter on your face, make sure to buy cosmetic grade glitter that specifically states it is safe for use on the face.
You would think that's pretty obvious, but I've seen way too many of my favorite beauty YouTubers using craft glitter on their faces.  All I can do is cringe while watching.


What's The Big Deal?  Isn't All Glitter The Same?
Ok so it's easy to think that cosmetic glitter and craft store glitter are the same.  However, according to an article I read on xojane.com, cosmetic glitter is made of different non-toxic material and pigments.  It's typically made much smaller and shaped without harsh edges.  By using craft glitter, you run the risk of cutting your skin, or worse – your eyes.  Yikes! 
Basically, cosmetic grade glitter is specifically made to be safely used on skin, whereas glitter from the craft store is not.  I don't know about you, but I certainly wouldn't want to put something on my face that isn't made for it.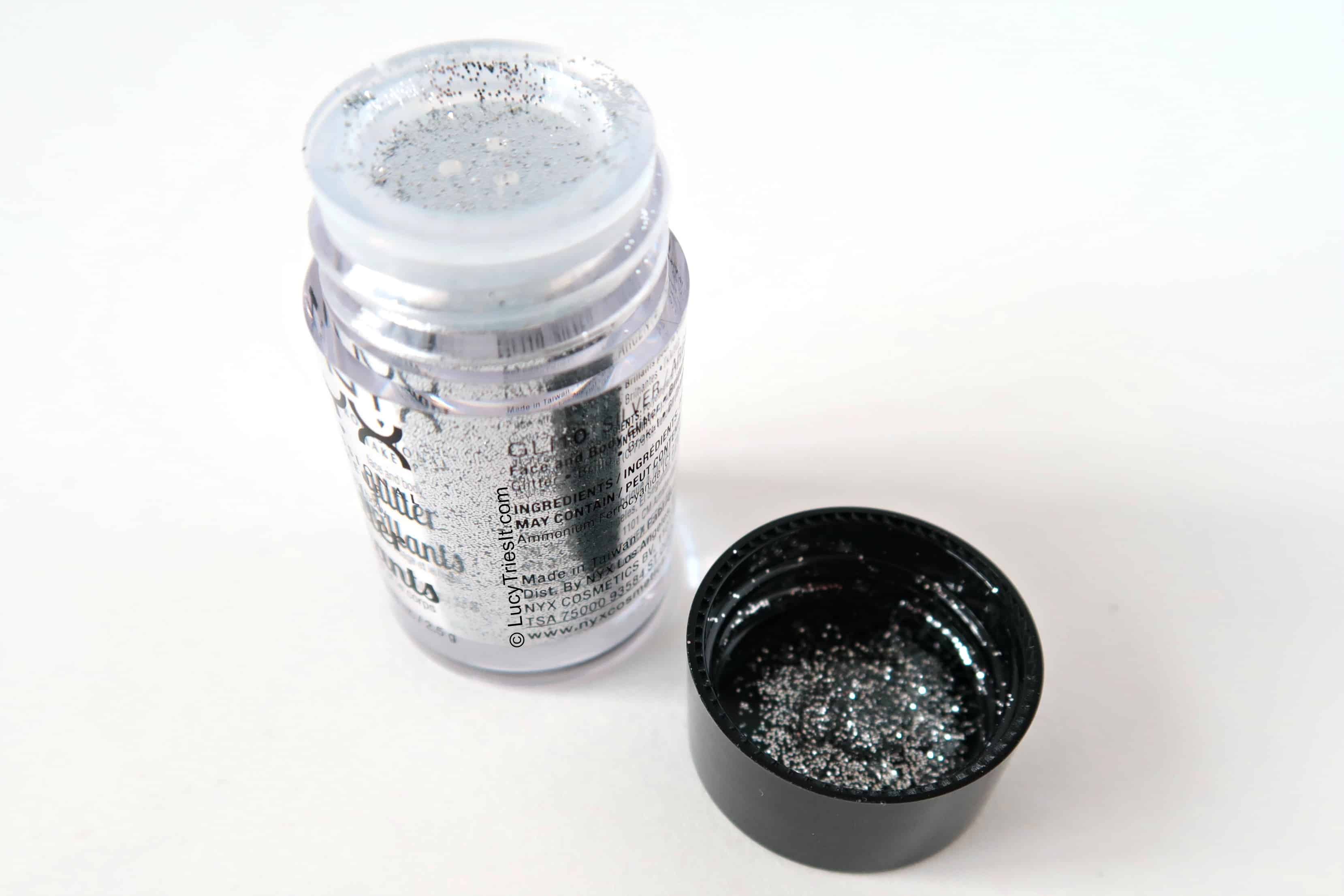 Where Can I Buy Cosmetic Grade Glitter For Face Makeup?
The good news is a lot of makeup companies sell cosmetic grade glitters.  You can usually find some at the stores or online.  Make sure the packaging specifically states that it is safe to use on the face.  Below are some examples of cosmetic grade glitters.
NYX Cosmetics Face & Body Glitter Crystal
Unicorn Snot Glitter Gel for Face, Body and Hair
Mehron Makeup Glitter Dust Face & Body Paint
bh cosmetics Glitter Collection Loose Glitter
Professional Cosmetic Grade Glitter Powder Kit (12 Pk)
Brilliant Silver – Cosmetic Body & Face Glitter Extra Fine
Amazon has a ton of face glitters to choose from.
Safe For Face Doesn't Always Mean Safe For Eyes…
Something to note is that just because a glitter states that it's safe for use on the face, it doesn't always mean it's safe for use around the eyes (i.e. glitter eye makeup).  Isn't that crazy?!  I initially always assumed it was.  However, further research led me to uncover that it's not always the case.
If you need glitter for an eye makeup look, make sure the packaging specifically states it's safe for the eyes or that it can be used as eyeshadow/eyeliner.
Below are some face glitters I found that state they can be used on the eyes as eyeshadow or eyeliner.
RUIMIO Glitter Powder 6 Colors with Adhesive & Brush for Eyeshadow
Cosmetic Grade Glitter Ultra Fine (.006″) Glitter for Eyeshadow
wet n wild Color Icon Glitter Single, Brass, 0.05 Ounce
Cosmetics Eye shadow Color Makeup Pro Glitter
J.cat Beauty Mineral Base Loose Sparkling/glitter Eye Shadow
Coosa Glitter Liquid Eyeliner 10 Colors Long Lasting Waterproof
Related Article:  The Easiest Technique To Apply False Eyelashes Yourself
Wear Glitter On Your Face Safely
Whether you're creating a fun festival look, creative Halloween makeup, or a sparkly New Year's Eve look, it's important to use the right kind of glitter for face makeup.
I can tell you it is a lot of fun getting creative with glitter (as long as you're doing it safely).  So have fun with it, girl 😉


References:
How To Safely Wear Glitter On Your Face. (2015, January 14). Retrieved from www.xojane.com
Porter, A. (2017, April 25). Is Cosmetic Glitter Safe To Use On Your Face? Retrieved from www.beautifallyalive.com
Related posts: