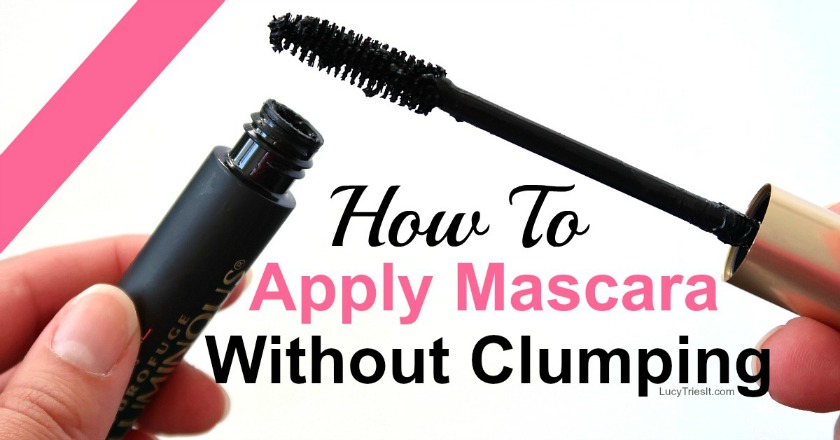 Hey girl, affiliate links are provided to help you find the products mentioned in this post.
Apply Mascara Without Clumping
Wondering how to apply mascara without clumping?  I've got a few tips on how to do this.  To be honest, most of the time I actually kinda like clumpy lashes.
Isn't that crazy?! 
I have pretty small, short lashes so the clumps tend to give my lashes a much thicker look.  However, sometimes it's a little too much and there are occasions where I prefer clump free lashes for a much cleaner look.
So here's how I do it!
IN A HURRY? >> GET AN EYELASH COMB HERE!
How To Apply Mascara Without Clumping
1) Remove Excess Product From Wand
The first thing you want to do to avoid mascara clumps is remove any excess product from the wand.  Applying a big blob of mascara at once tends to get real clumpy, real fast.
As you take the wand out of the tube, press the bristles against the side of the tube to remove the excess product.
2) Apply Only One Coat

 
Honestly, the first coat of mascara hardly ever gets clumpy.  So, if you can live with it, only apply one coat.
If you're afraid that one coat won't really show up on your lashes, opt for a really black pigmented mascara.  This way, you can still get the intensity without feeling like you have to apply so many coats.
What's the blackest mascara?  Check it out here.
3) Comb Your Lashes
However, if you're not a one coat of mascara kind of gal, you're going to want to comb your lashes in between coats of mascara.  To do that, you'll need an eyelash comb.
I like this eyelash comb because the teeth are positioned in a curved shape, which fit perfectly around the contours of the eyes.
Plus the handle sits under the comb, which allows you to brush upwards instead of twisting your hand and brushing from the side.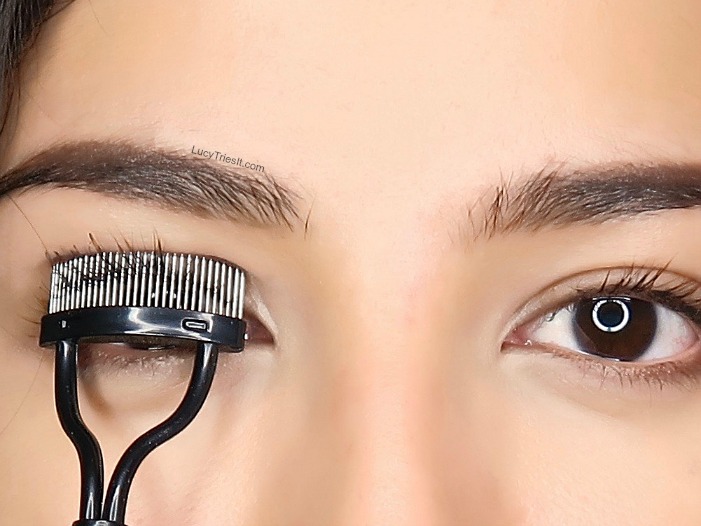 Apply one coat of mascara, then run the comb through it.  Then apply the next coat and comb through again.  Make sure to wipe the comb each time.
4) Brush Your Lashes
100 Pack Disposable Eyelash Mascara Wands

Alternatively, you can use a clean disposable wand to brush your lashes and remove any clumps. You would do this in between coats as well.
I do like using a clean wand because it helps me get any clumps in the outer corners.  It's also easier to remove clumps from the bottom lashes with a clean wand.
I usually get several uses out of one wand because I wash it after each use and keep it in my brush holder.
You can find large packs of disposable mascara wands on Amazon for a good price most of the time.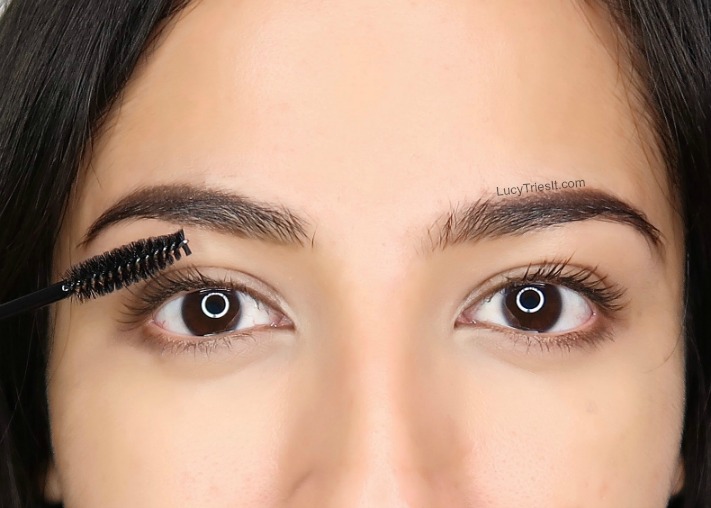 Apply Mascara Without Clumps
Well that is how you apply mascara without clumping.  Although I am usually not bothered by slightly clumpy lashes, there are those times when I want a much cleaner look.
So if you find your mascara looking a little too clumpy for your taste, then go ahead and try these techniques to get clump free lashes!
Do you like really big lashes? Then you might want to try a lash primer!
Related posts: