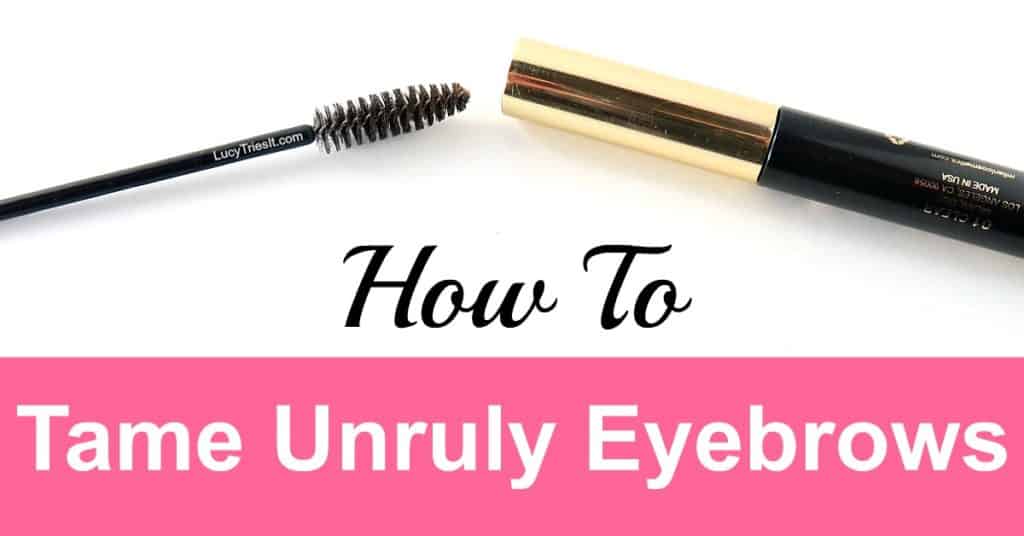 Hey girl, affiliate links are provided to help you find the products mentioned in this post.
How To Keep Eyebrows In Place
So you just learned how to fill in your eyebrows.  Awesome!  But there's just one problem – your eyebrow hairs are wild and don't stay in place!  So now you're asking yourself how the heck do you keep eyebrows in place??
Listen girl, I totally understand your frustration.  I have pretty unruly brows myself.  But luckily, there's a simple solution to taming unruly eyebrows!
IN A HURRY? >> THIS WILL HELP YOUR EYEBROWS STAY IN PLACE!
What You Need To Keep Eyebrows In Place
You're going to need two things to help keep eyebrows in place.  The first one is a spoolie.  A spoolie basically looks like a mascara wand.  You'll use it to brush your eyebrow hairs into place.
If you don't have a spoolie, you can also use a clean mascara wand.  You can get a bunch of these on Amazon for a pretty decent price.
jane iredale Deluxe Spoolie Brush
G2PLUS Disposable Mascara Wands
The second thing you'll need is an eyebrow gel.  This is what's really going to keep those unruly eyebrows in place.  There's a ton of eyebrow gels out there, so you won't have any trouble finding one.  I currently use the Milani Brow Shaping Gel and I really like it.  Plus, it's pretty affordable.
I personally prefer clear eyebrow gels, but there are also some tinted ones.
Milani Brow Shaping Clear Gel
Ardell Brow Sculpting Gel, Clear
Anastasia Beverly Hills – Brow Gel
Related Article:  Super Quick Way To Fill In Eyebrows Naturally For Busy Mornings
How To Tame Eyebrow Hairs
Taming those eyebrow hairs is super simple.  Here's how you do it.
Step 1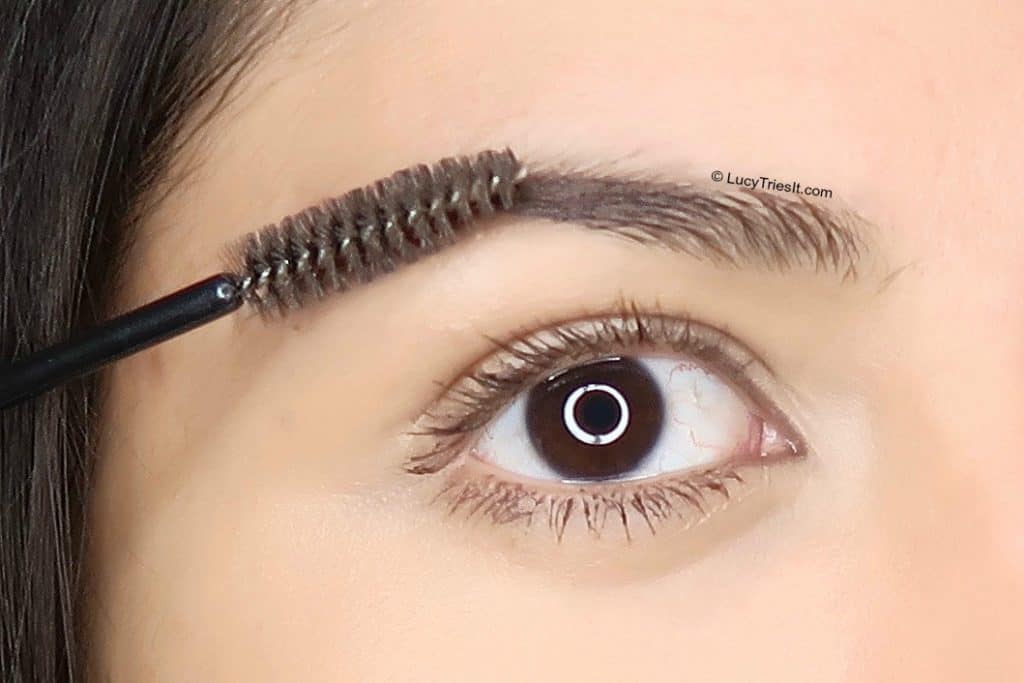 Use your spoolie or clean mascara wand to brush your eyebrow hairs into place.
Step 2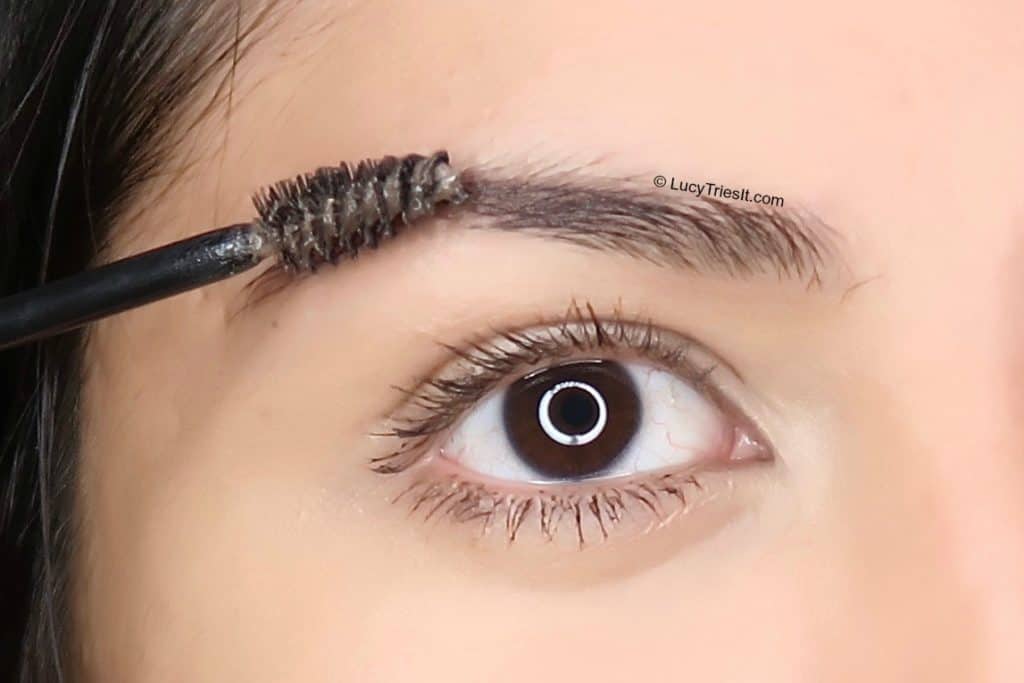 Now grab your eyebrow gel wand (make sure to wipe off any excess gel) and brush it over your eyebrows.  As you're brushing, you can continue to shape your eyebrow while applying the gel.  For me, I focus on my arch because that's where my eyebrow hairs tend to fall down.

Just let the eyebrow gel dry and you're all set.  And that is how you tame flyaway eyebrows!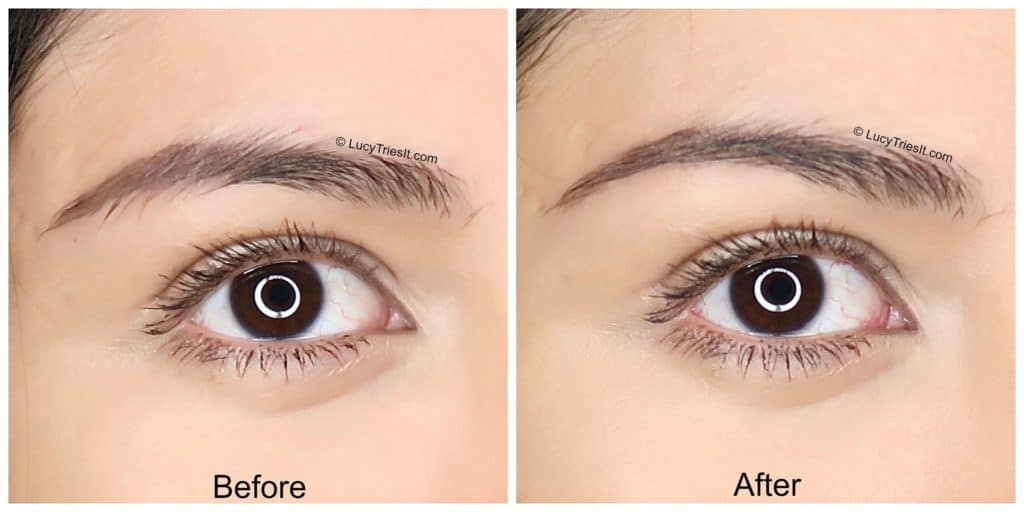 Taming Unruly Eyebrows
As you can see, taming unruly eyebrows is pretty easy once you have the right product to do so.  Just pick up some eyebrow gel and you're good to go!
NYX Cosmetics Control Freak Eye Brow Gel Clear
Rimmel Brow This Way Eyebrow Gel Clear, 0.17 Fluid Ounce
jane iredale PureBrow Brow Gel, 0.17 oz.
Related posts: