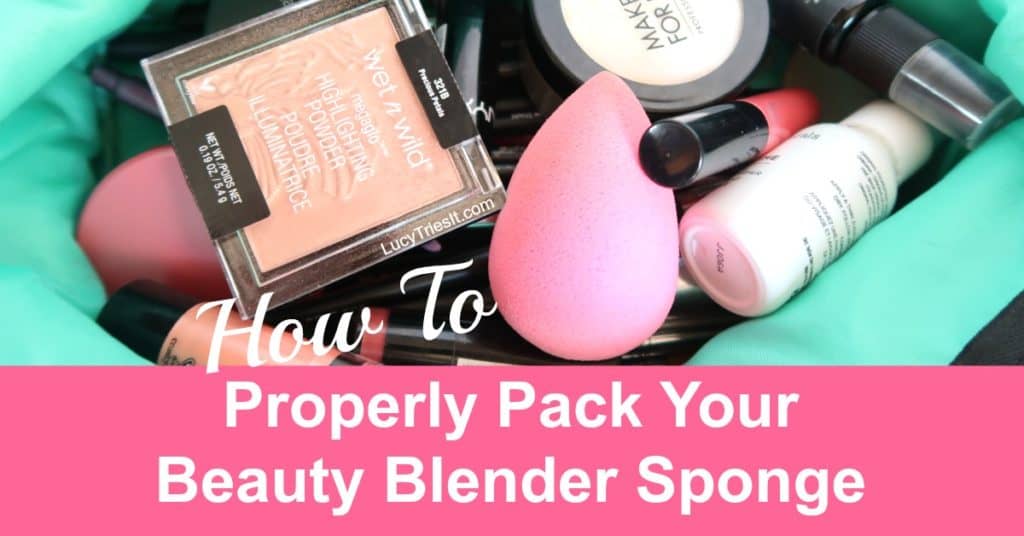 Hey girl, affiliate links are provided to help you find the products mentioned in this post.
How To Store A Beauty Blender For Travel
When I traveled, I used to pack my beauty blender in my makeup bag with no protection.  Or sometimes I would throw it inside a plastic sandwich bag.  But let me tell you, that is not the proper way to store a beauty blender for travel!
First of all, you can damage your beauty blender when you just throw it in your makeup bag with the rest of your items.  It can also get dirty.  If you put it in a plastic bag, you run the risk of a damp beauty blender growing bacteria and mold.  Yuck.
So how do you pack a beauty blender?  Don't worry, I'll show you exactly how to pack your beauty blender without damaging it!
IN A HURRY? >> YOU CAN PACK YOUR BEAUTY BLENDER IN ONE OF THESE!
Beauty Blender Travel Case
Blenderelle Makeup Blender Sponge Storage, Display Stand & Travel Case
So to pack your beauty blender you need something that will protect it from all the other items in your makeup bag. You also want something that will allow air to circulate to reduce the growth of bacteria and mold.
The Blenderelle is the perfect little solution for this.  It's basically a beauty blender travel case.  It keeps it protected from the other makeup items in your travel bag.  Plus, it has holes all around, which allow air to circulate through it.  This is ideal especially if your beauty blender is damp.
It's the only makeup sponge holder I have ever found that is perfect for traveling.  And of course, it can serve as your main beauty blender storage case at home too.
What's also great is it can hold other similar makeup sponges, not just beauty blenders.
Related Article:  The Best Way To Clean A Beauty Blender Sponge To Prevent Breakouts
How To Pack A Beauty Blender
Basically, the Blenderelle twists to open and close.  You can fit your beauty blender inside wet or dry.
To pack your beauty blender, you'll simply twist the Blenderelle open, place the sponge inside and twist again to close it.  You can then throw it in you makeup bag without damaging or dirtying it.
When you get to your hotel room you can keep the Blenderelle on the bathroom counter.  You won't have to worry about your beauty blender picking up any dirt or bacteria, since it will be protected inside its special little case.
What's also great is that the Blenderelle is pretty cute itself, so it will look kind of decorative on the bathroom counter at the hotel (and at home too).
Related Article:  Cute And Functional Beauty Blender Storage Ideas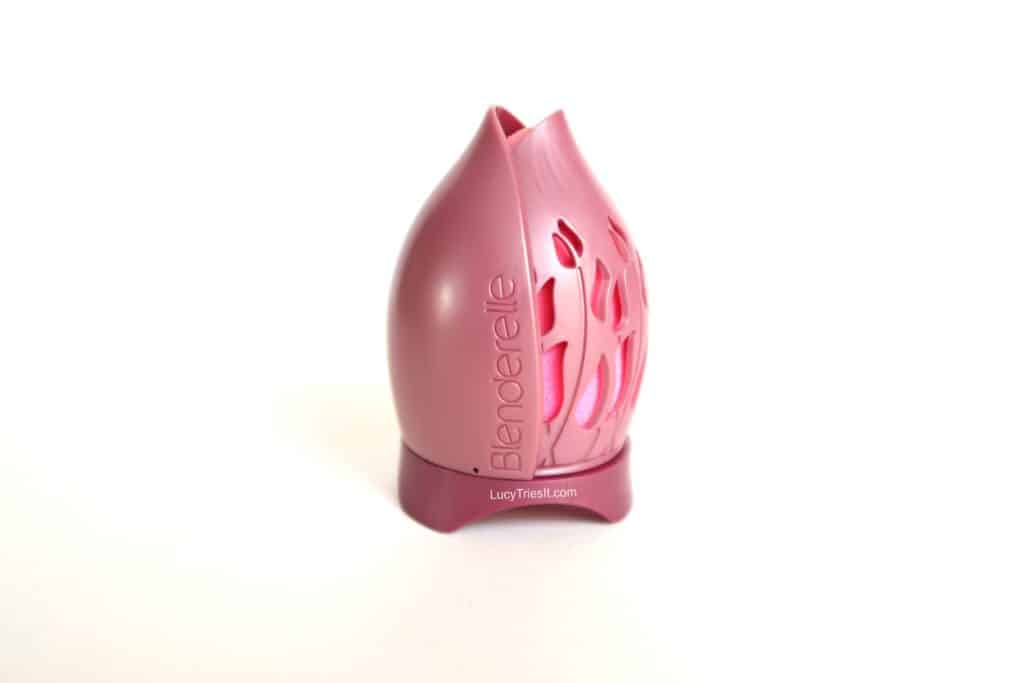 I got my Blenderelle from Amazon a while ago.  They have since introduced some new colors!
How To Properly Store A Beauty Blender For Travel
Alright girl, that's the best way to pack a beauty blender when you travel.  So the next time you go on vacation, don't forget to pick up one of these handy little travel cases for your makeup sponge!
If you're looking for more beauty blender storage ideas, I've also got some cute ones here.
Blenderelle Makeup Blender Sponge Storage, Display Stand & Travel Case
Blenderelle Makeup Blender Sponge Storage, Display Stand & Travel Case
Related posts: